If you've followed our family for any time at all you know that we are lovers of all things Disney.  Now that Disney has bought Marvel….we're all in 100%!  How could you not love a place where you're always greeted with a smile, and you can enjoy lunch with Cinderella then jump on a train to meet all of the Marvel superheroes right after?!  If you can't get excited about that just skip this post….maybe all of our posts….because WE LOVE Disney!
We've tried all things Disney from Orlando, to Anaheim, and even a few short Disney cruises.  If I had to share our little secret after visiting each of these I'd tell you, they're all amazing, and each of them are different experiences.  However, Disneyworld has been the main spot for our trips so far, though we are really excited to travel with our best friends this Thanksgiving on a 7-day Disney cruise!  Let me share, FIRST, about how to navigate the parks.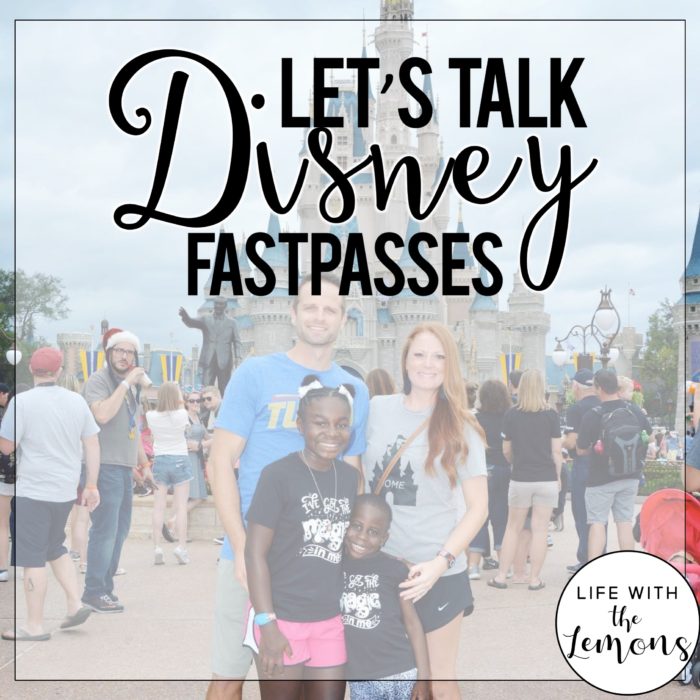 I've spent quite a bit of time figuring out how to get the best bang for your buck at Disneyworld, and since we are big time thrill ride people, that means we want to ride all.the.rides.  After a few trips, and my obsessive personality, I've actually become pretty good at it.  This past June a family from our church visited Disneyworld and we were able to help them ride the best attractions and skip the bulk of the lines by following a few simple instructions:
1.  Book your FastPasses EARLY!  If you are staying at a Disney resort (any of them), you can book your FastPass selections 60 days in advance.  I know that sounds crazy, but if you don't, you'll enjoy unlimited FastPasses on Dumbo and It's a Small World (after a few minutes the dolls get creepy #SorryNotSorry).  You're welcome for helping that song creep back into your brain as you read!  The big rides go so fast.  As of my last trip, Disney will open your FastPass selection around 6am (CST) 60 days before your arrival.  Just count your days and make sure to set an alert for the night before to remind you to wake up early and get to work.  I know it sounds weird, but it's worth it!
Disney will also send you e-mails just before they open up your account.  You can do all of this on your My Disney account on their main website.  Disney 'tiers' their rides so you can only get FastPasses for 1 'big' ride and then two others in advance.  You get three FastPasses per day.  However, once you have used all of your FastPasses for the day you can go to their FastPass stations (in the park) and get another one at a time.  Here are the selections I'd tell you to book, and then a few tips when booking FastPass:
Magic Kingdom – Seven Dwarf's Mine Train (often a 3 hour wait w/o Fast Pass), Space Mountain (b/c, duh), Peter Pan's Flight (or Buzz Lightyear).  Please don't waste a FastPass on meeting characters…I'll tell you why later.
Buzz Lightyear: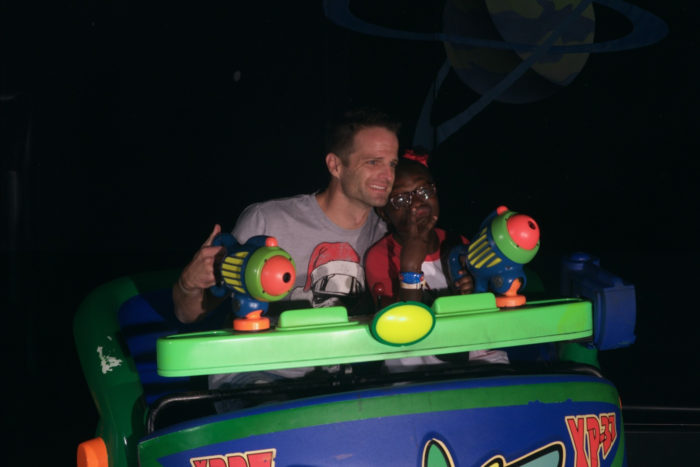 Space Mountain: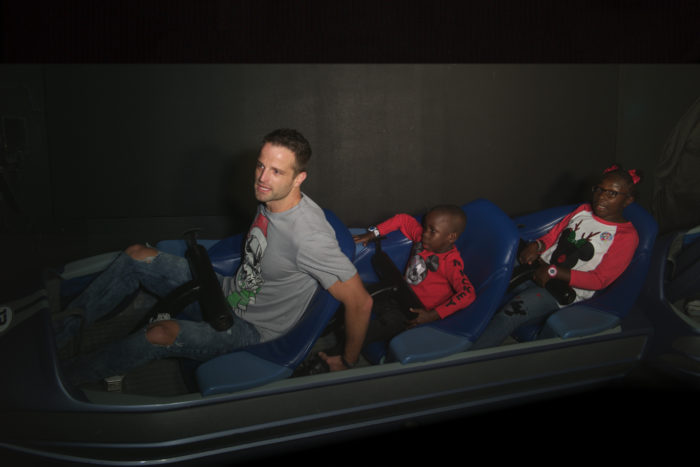 Hollywood Studios (My FAVORITE PARK) – Toy Story Midway Mania or Rock N' Roller Coaster (depending on your need for speed), Tower of Terror, and then it's kind of up to you.  The Frozen show is a really good show but there are normally seats for general admission.  When we travel with the girls we always see the Little Mermaid show but it also usually has plenty of room.  Star Tours is a great ride if you don't get car sick easily.
Tower of Terror: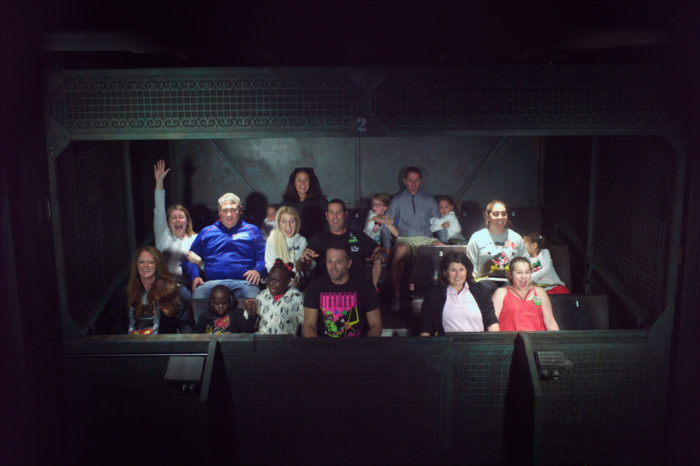 Epcot – Frozen (if you have girls and boys, let the girls do Frozen while the boys ride Test Track – YOU CANNOT DO BOTH ON FASTPASS SO BREAK-UP YOUR PARTY INTO TWO GROUPS FOR THIS RIDE), Finding Nemo, for your third selection just take your pick because there's not a lot left, haha.  Some people choose Soarin' over Frozen, but the new Frozen ride really is cool, and the line is INSANELY LONG!
Test Track: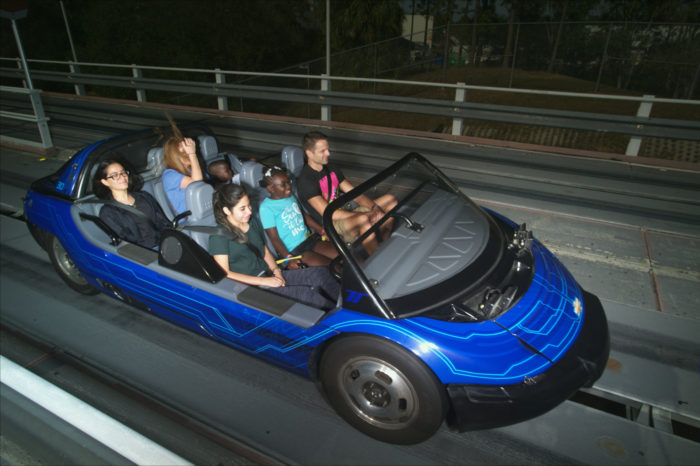 Animal Kingdom – Avatar Flight of Passage (coolest ride I've ever been on for real), Kilimanjaro Safari, Festival of the Lion (amazing show)
We also really like DINOSAUR, but we don't get FastPasses for it!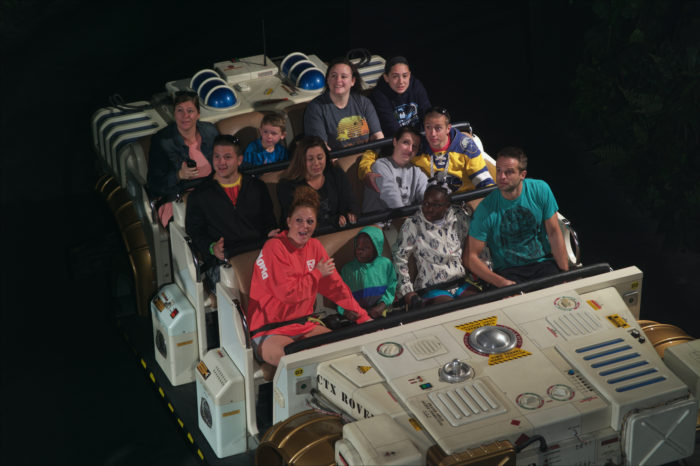 Flight of Passage – If you're interested in riding this ride there are a few tricks that might help you out.  First, Disney allows you to book FastPasses for your entire trip 60 days out.  If you are traveling for 7 days that means you can book Fast Pass for 67 days out.  My trick is to book Animal Kingdom towards the end of your trip, but go ahead and book Fast Pass as soon as your 60 day window opens.  While it still may be difficult, it ups your odds of getting this ride!  I know it seems like a lot, but if you want the full experience, you have to be smart about booking.  If I were traveling for 5 days, I'd go on as soon as I could and book Animal Kingdom for my last day, book Flight of Passage first, and then work on all of my other days….I promise, this has worked for us!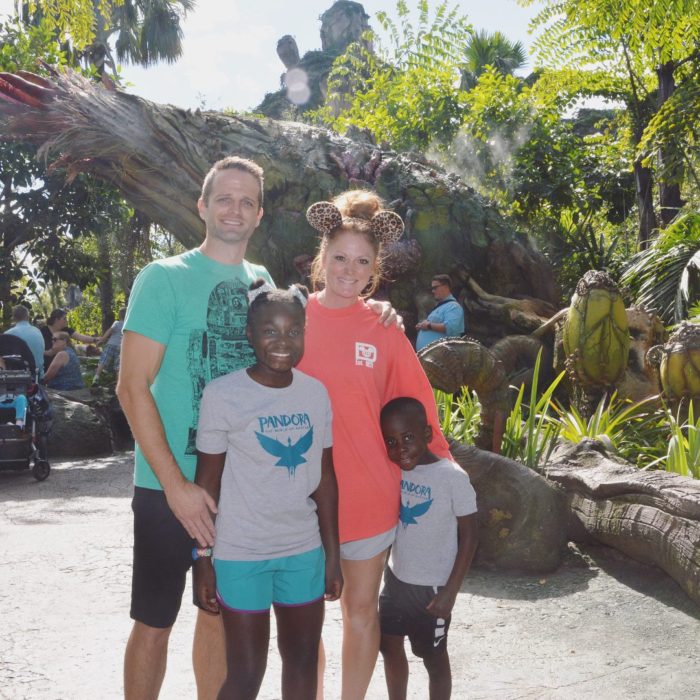 2.  Book your FastPasses wisely!  We normally try to start riding rides around 9-10am each morning.  That allows us to walk around the park if we want, and also allows us to sleep in if some miracle from Heaven happens and our kids sleep in!  Try to make sure you book all of your FastPasses in the same park, pretty close to each other.  You can book 1 per hour, so I normally try to book around 9:30-10:30, and then again at 10:40-11:40, and then 12-1.  That allows us to get those rides out of the way so we have the rest of the day to park hop, or get new fastpasses.  Sometimes this doesn't work, but if you can, it helps!
Also, you can book your food reservations 180 days out.  Make sure you don't plan on going to Hollywood studios to ride rides in the morning if you have breakfast in Animal Kindgom.  Try to keep dining reservations and ride reservations early.  When deciding which days are best for each park, check out this awesome resource:  https://www.undercovertourist.com/orlando/crowd-calendar/  This calendar will help you see predictions so you know, I'd rather be in Magic Kindgom on this day because it's likely to be 'less' crowded.  I always look at this calendar before I book reservations, and so far it has worked!
3.  Now that you've booked your rides 60 days out, and made sure they're close enough together in time that you can park hop, here's another word of advice.  Always start your day by heading to the back of the park.  I know this sounds like a lot, but you really can plan all of this ahead and enjoy it once you get there.  I know it's not for everyone, but can I share a secret with you:  my family has rarely waited more than about 25 minutes for any ride at Disney!  Disneyworld and Disneyland both have their own apps with maps on them.  Those maps also have wait times so you can see what's crowded and what's not.  If we arrive at a park early, we always head straight to the back of the park.  Everyone else is walking around with their heads in the clouds running into each other.
We go to the back and work our way to the front.  Rides like Little Mermaid (and her meet and greet), Barnstormer, and a lot of others have little to no wait when the park first opens.  Usually I think to myself, 'what would everyone else do?'  I always try to do the opposite….that's probably why I annoy people, lol.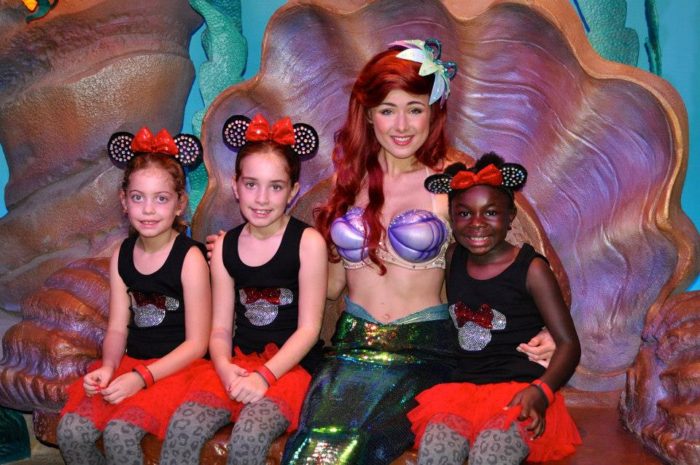 4.  Do all of the planning far in advance and the enjoy yourself!  So many people hate Disney because they 'wing it' and it's a disaster.  Lines are long and there is a lot of walking involved.  If you make a plan you really can have an incredible trip.  Our kids rarely ever even complain about the walking because we make sure we aren't walking from one side of the park to the other to ride rides.  A quick look at the map will allow you to get it all done easily!
5.  DON'T WASTE FASTPASSES ON CHARACTERS!  I know you want the perfect picture for your pretend perfect vacation for all of the haters on social media.  You can get that without wasting a FastPass.  You only get 3 FastPasses per day.  Book a Chef Mickey's meal, a Cinderella Castle lunch (just take out a mortgage), or another character meal where the characters come to you!  We always see every character we want to, and rarely wait.  Keep an eye on character meet and greets you want and watch the line wait times.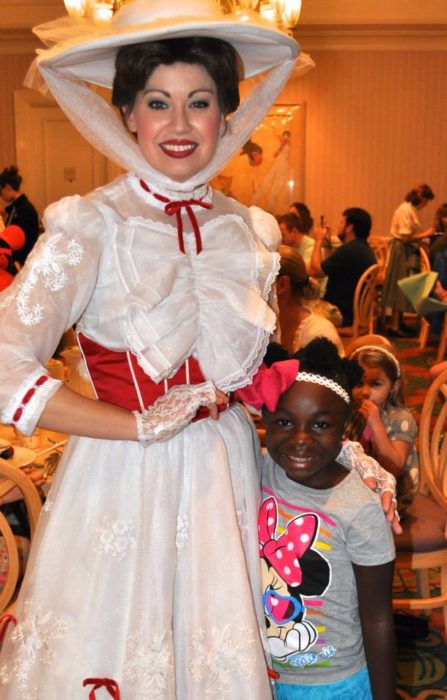 If you watch the lines on your app, you can find times where you can meet princesses or characters in 15 minutes or less usually.  If you'll purchase a princess meal, you'll save yourself hours in line, get a good meal, and the princesses come straight to your table.
Lastly, make sure your stop by Town Square Theater, just on your way out of Magic Kingdom.  There is a Mickey inside that will hold an actual conversation with your family and it is Disney Magic at it's very best!  Amy cries every single time…nothing new, but still!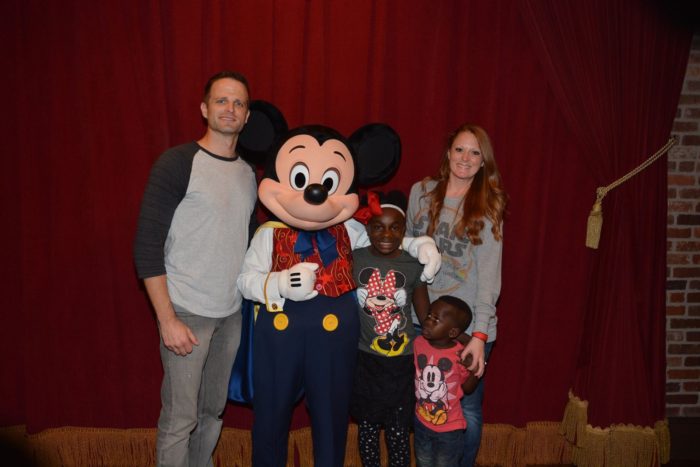 We have found that doing this during parade or fireworks time is the BEST time with little to no wait.  I know that seems sad, but there are TWO light parades.  Ride rides and meet characters during the first one, and stay up late and watch the second parade after the fireworks.  Remember….do what others aren't doing, and you'll enjoy what others don't!  Half of the park or more leave after fireworks.
6.  I know I said last, but I remembered on very important thing!  TAKE NAPS!  We always stay at a Disney Hotel, which means we can jump on a bus or tram and be back at our hotel quickly!  We almost always ride rides in the morning (FastPass), eat lunch, and then head back to the room for about 2-3 hours of resting.  Here is why:  Half of the people in each park leave each night after fireworks.  If your park stays open after fireworks that means half of the lines are gone.  If we sleep from 2-4 and head back to the parks about 5'ish, our kids can usually happily make it to 11pm or later when not as many people are in the parks.
Remember how I said book your morning FastPasses a little late?  That also allows you to stay up later and enjoy the parks.  There is something so special about Disney under the lights anyways!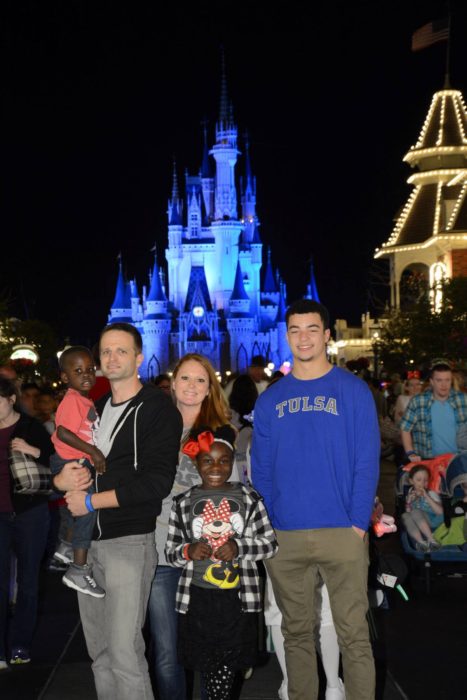 So there it is….all of my FastPass tricks.  I'm obsessive, I KNOW.  It does come in handy at the happiest place on earth though!