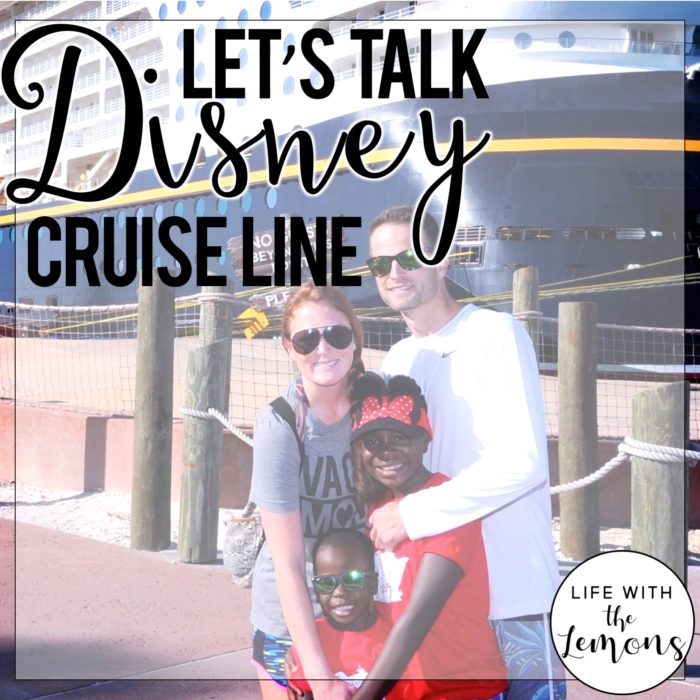 If you haven't realized it yet, we are lovers of Disney.  I know I've said that before, and at this point it probably goes without saying.  A few years ago we decided to surprise our kids with a very short Disney cruise for Christmas.  We had everything planned, and booked our plane tickets for the night of Christmas.  Honestly, we probably won't pull that off again.  That made for a really stressful day, especially considering Christmas fell on Sunday so we had 3 Christmases to be a part of and Jared was preaching at church.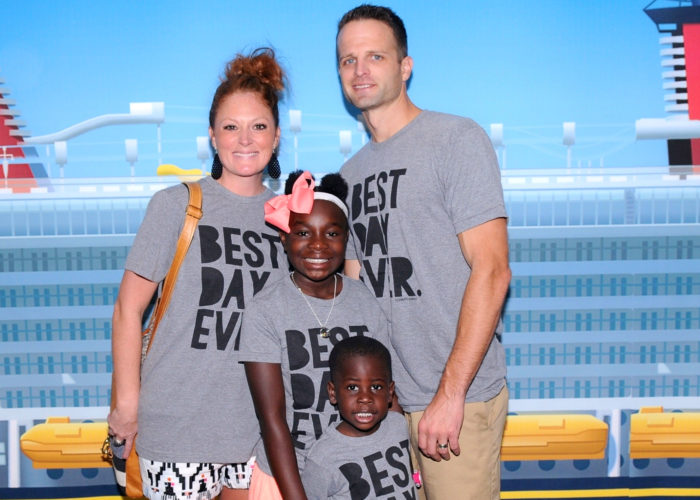 However, when we walked onto our first Disney cruise and they announced our family like we were rockstars we forgot about all of our travel woes and fell in love with DCL (Disney Cruise Line).  We have always traveled on Royal Caribbean, which is a really nice line.  BUT, DCL is in a league of it's own!  They have a 3D movie theater, Disney shows, character meet and greets, special themed nights, fireworks from the deck, and our kids even got to light saber fight Darth Vader.  That may have just been our first day!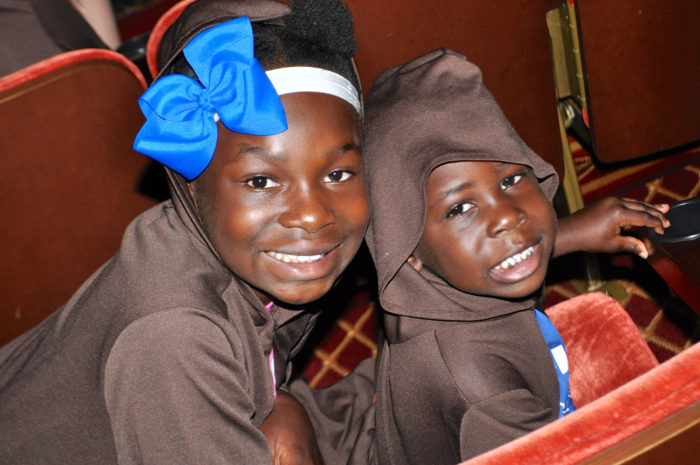 Israel was so small and didn't speak a lot of English, but he still went for it!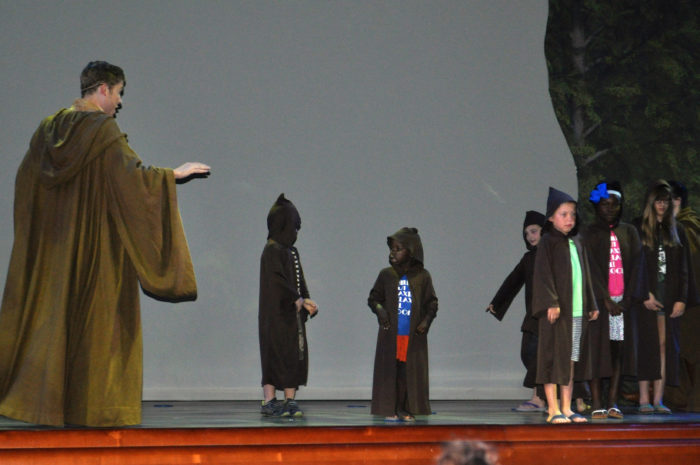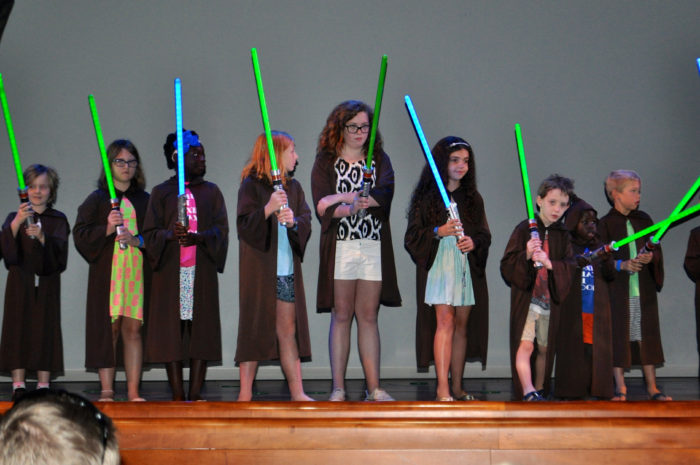 The entire cruise was such a blast.  We've actually done a couple 3 to 4 night cruises and are so excited to get to go back this Thanksgiving for Wade and Hope for our first 7-night Merrytime cruise with DCL.  Around the holidays they deck the ship out in Christmas ornaments, gingerbread houses, and have all kinds of cool interactive things for the whole family to join in!
HOW TO BOOK:
Before I jump into it all, let me introduce you to our DCL travel agent.  We never use travel agents for our trips, but Renee has been nothing short of fabulous.  She's a huge help and is always very responsive and quick to return e-mails and phone calls.  You do not get discounts when you go on a Disney cruise.  The Disney price is the price.  However, when you book with a travel agent you can usually get perks like on-board credits.  This year we booked at the right time and got $400 in onboard credit.  We paid the same price DCL charges, but get a $400 kickback for booking with Renee.  If you are considering them, you really should e-mail her directly and tell her the Lemons' family sent you her way:  
Here are a few of the reasons we choose Disney over other cruise lines, when we can:

1.  Entertainment – As always, Disney entertainment is second to no one!  There are so many things going on with these cruises that we usually leave a little disappointed because there wasn't enough time to do it all.  That's a really good problem to have when you are spending money on a trip.  Their nightly shows are amazing and filled with Disney characters and music.  You won't want to miss any of their shows.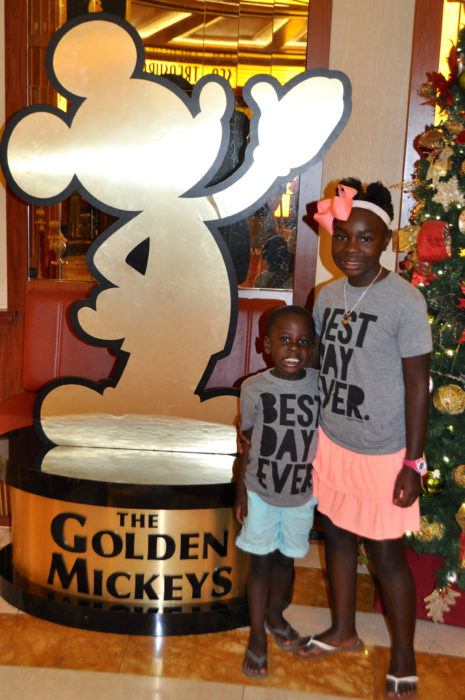 2.  Food – Why else go on a cruise, right?  When we first walked into the upstairs buffet for lunch (our first day) we were thoroughly impressed with the huge selection, quality, and cleanliness of the dining room.  Disney also does something very unique with dining.  Each night you rotate your dining room.  There are three dining rooms on the boats and each night you get to visit a different one.  However, you waiting staff stays with you each night so they get to know you (and your kids).  On our first night Israel ordered steak.  As soon as the plate hit his place our waitress rushed over to cut his steak for him.  They always bring out the kids' food as quickly as possible so kids do not have to wait.  Did you hear me?  They cut my kid's steak without anyone even asking for help!  Their dining experience is so much fun, and it tastes SO good!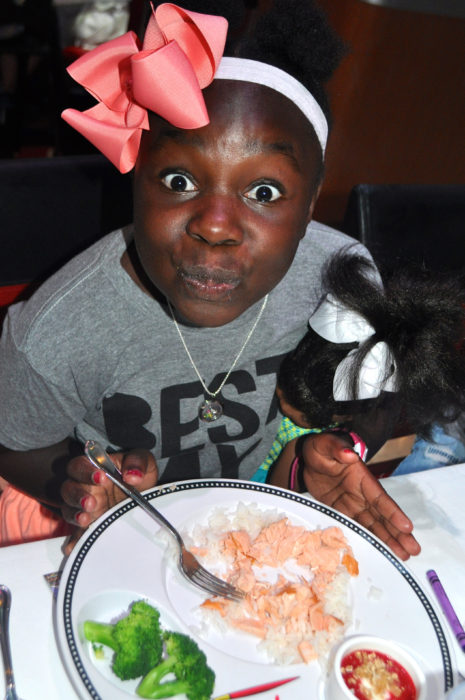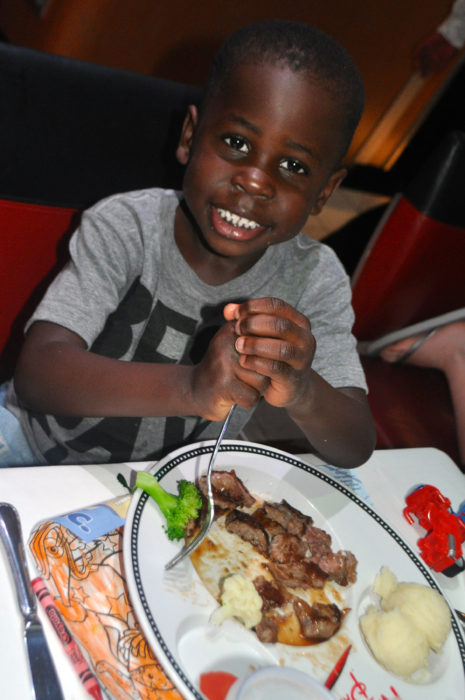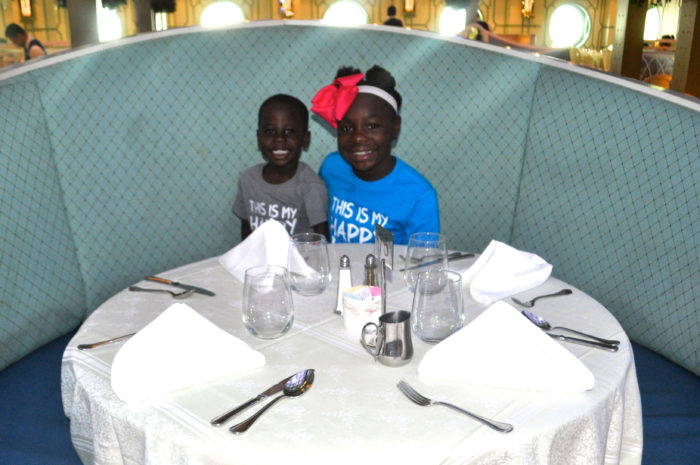 3.  Characters – Nearly every character you want to meet will show his/her face during your cruise.  They now have Marvel and Star Wars characters on board as well.  Each night, before the big show, characters will walk the red carpet and take pictures with everyone.  We are especially excited about this year's Merrytime cruise because we heard a rumor St Nick will be there to greet the family!  If we pull the tri-fecta of Black Panther, Olaf, and Santa Claus….this is why we love Disney folks!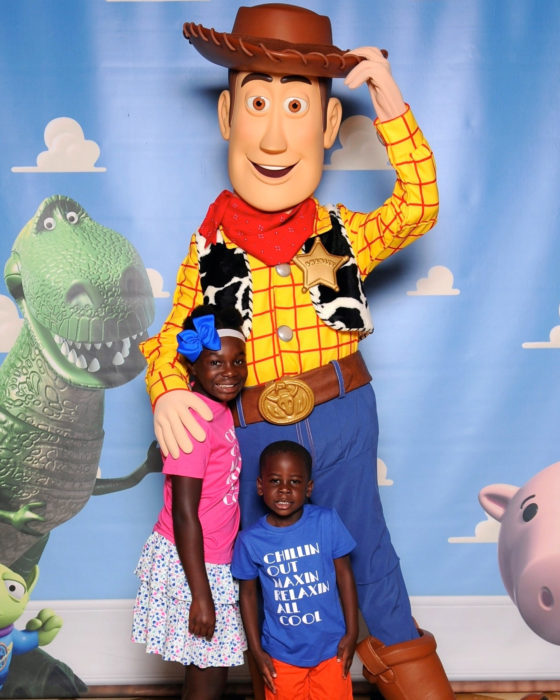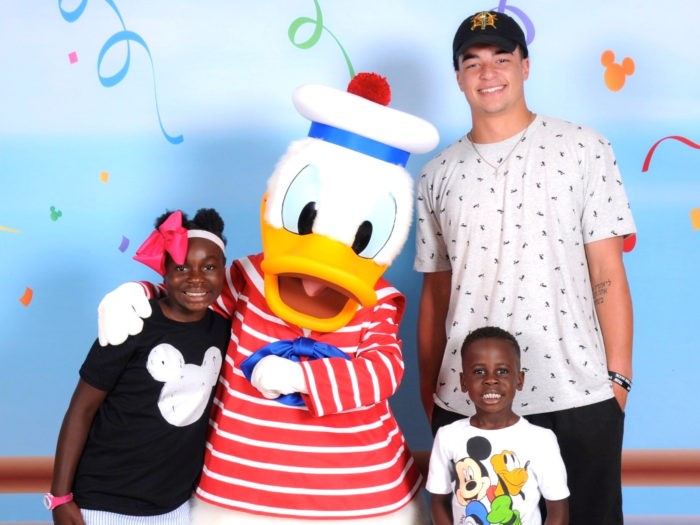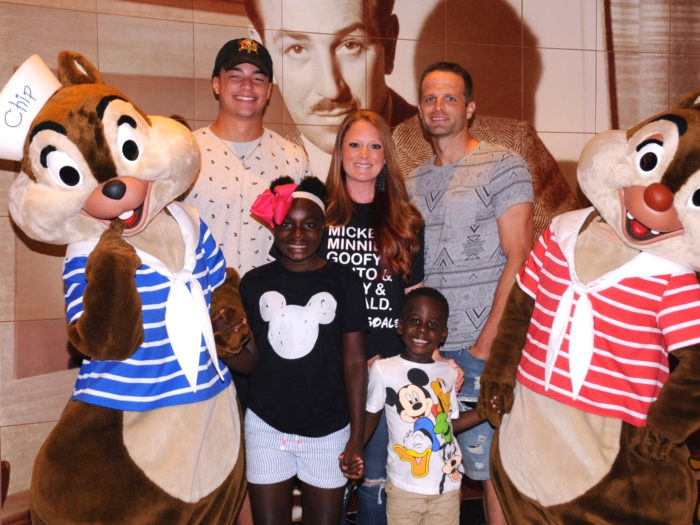 4.  Fireworks – I don't know of any other company that does this.  If you know of one….just keep it to yourself because Disney feels really special on these nights.  On one night of your cruise they'll likely have a pirate night where everyone is encouraged to dress like a pirate, Jack Sparrow shows up for a show on deck, there's a pirate buffet, and they shoot fireworks off of the top deck.  I'm not talking about your uncle Eddie's Fourth of July firework show here!  They do it right, and it is so much fun.  I'm telling you, Disney brings the magic, even in the middle of the ocean!  The kids love dressing up like pirates.  Some adults love it too (to the point it gets kinda weird).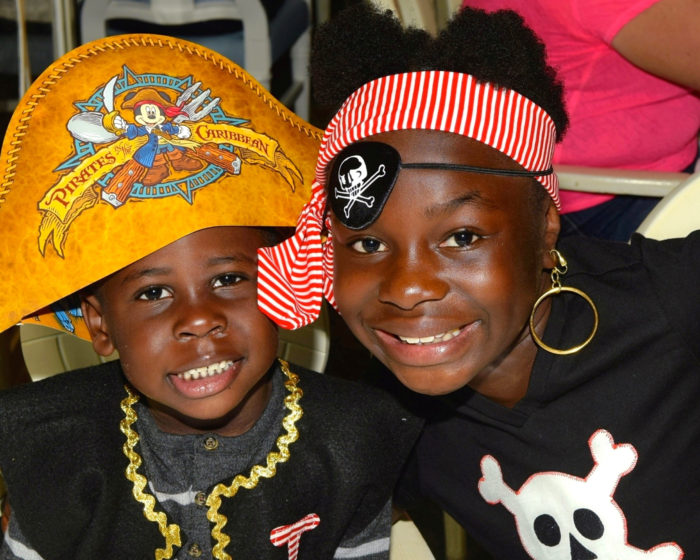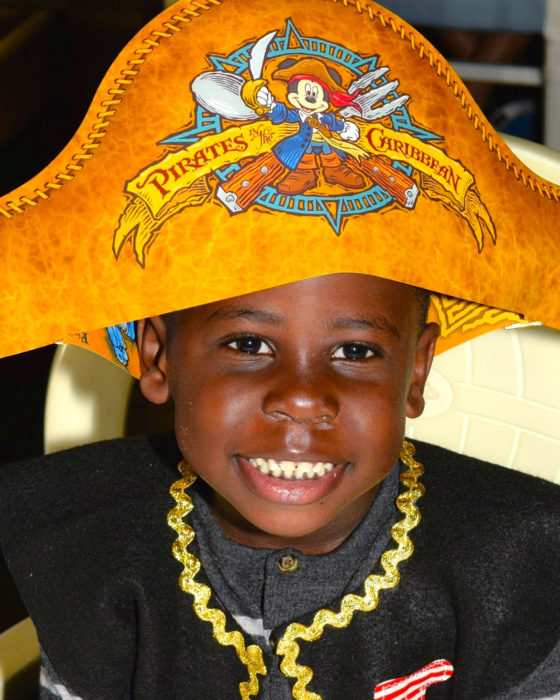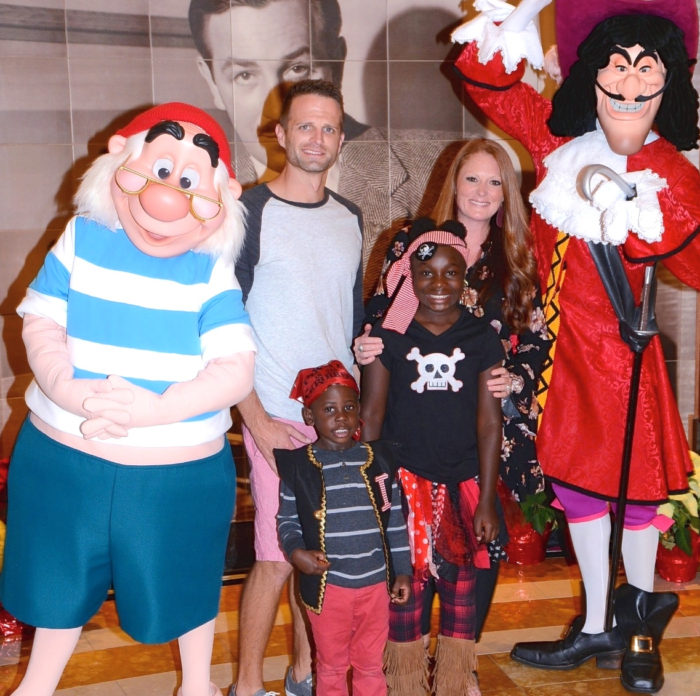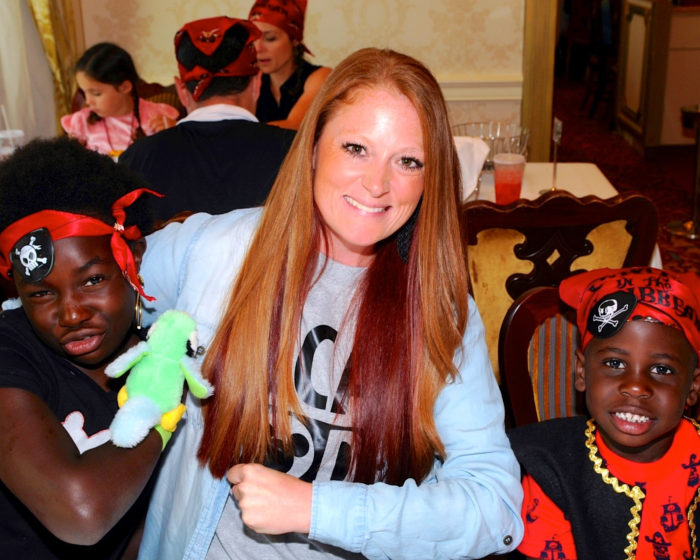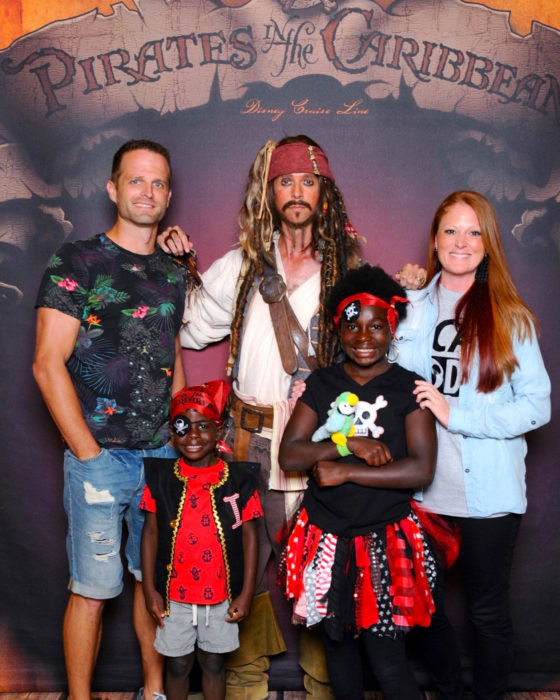 5.  Castaway Cay – We were honestly not very excited about Disney's private island because it did not seem like there was a ton to do on the island.  We gave it a shot and now it may be one of our favorite ports of call on all cruises.  Disney actually brings their BBQ buffet out to the beach and cooks right off of the beach for you.  You don't have to get back on the boat, and you don't have to carry your wallet because your room key can take care of anything on the island.  We LOVE Castaway Cay.  It's super relaxing, has great food for lunch, and my understanding is Disney only allows one boat there at a time so it never feels crowded!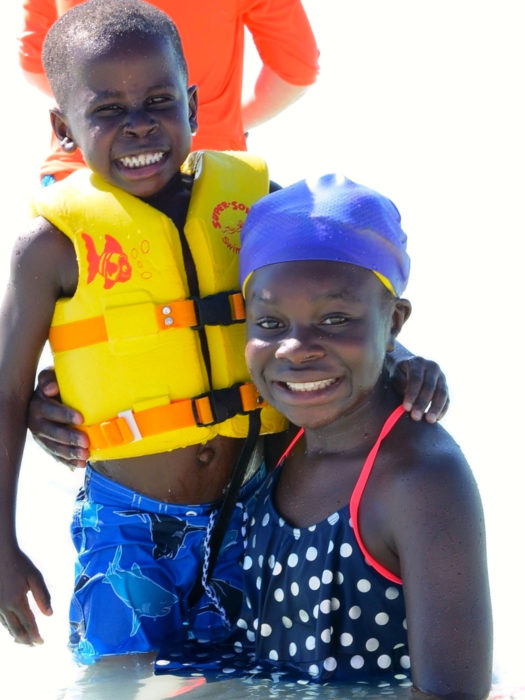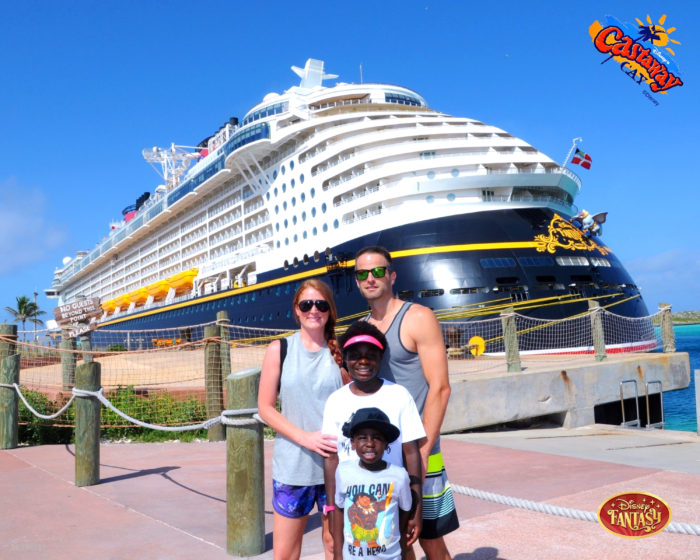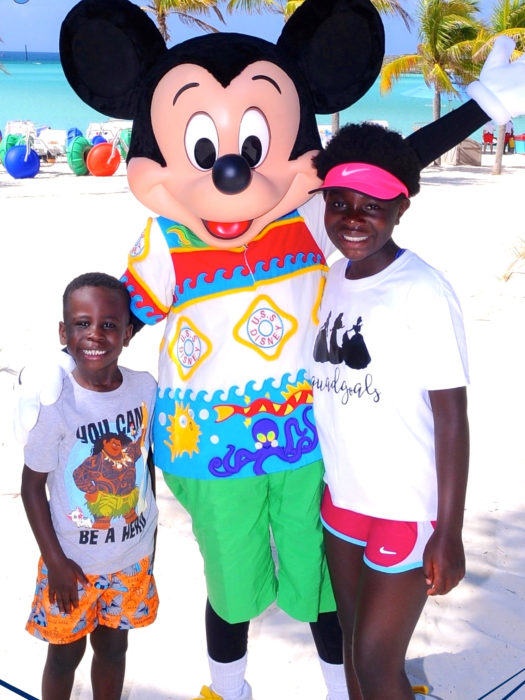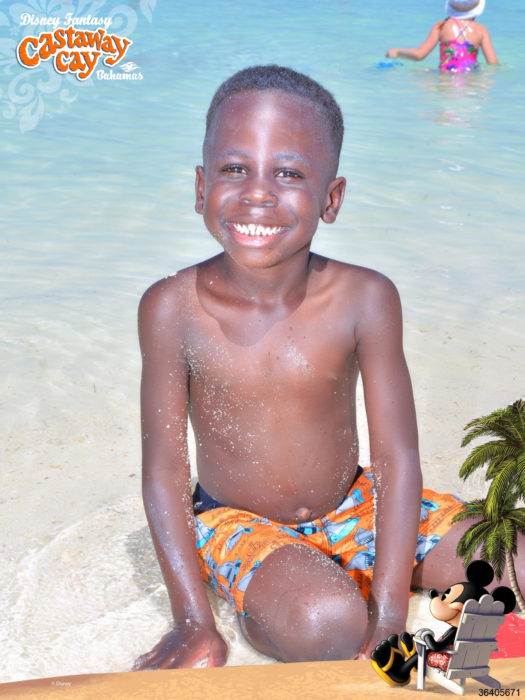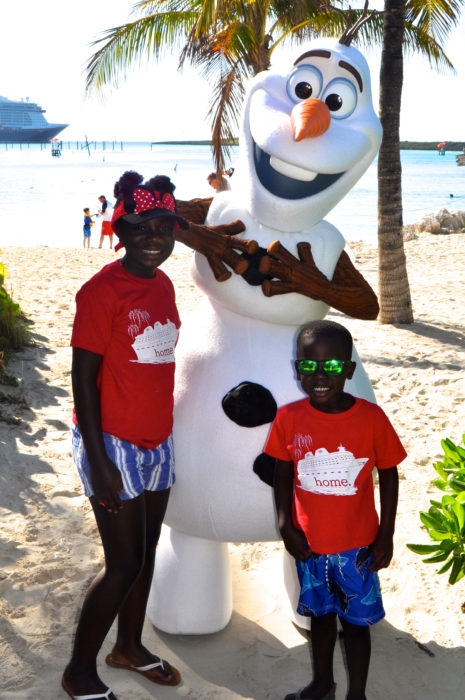 They also have a splash pad for the kids to play on… they seriously think of EVERYTHING!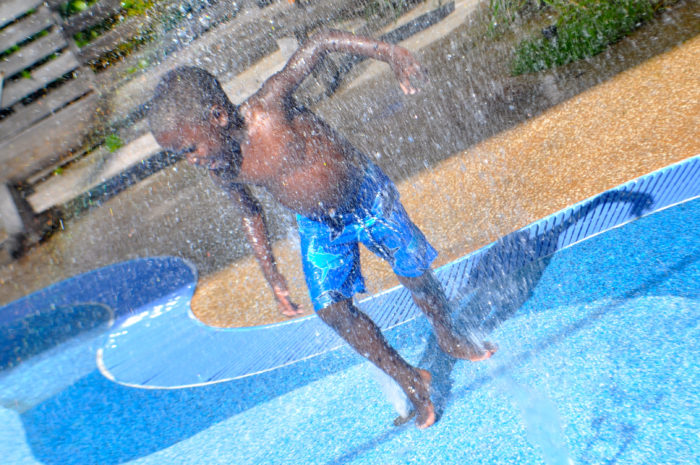 6.  Movies – This is the Disney staple isn't it?  Disney has a full blown movie theater that plays first-run movies all throughout your cruise.  If Disney is playing it in movie theaters at home, they're playing it on the boat.  They also have special 3D showings when available.  That's really cool!  That's not the best part though.  Inside your stateroom Disney offers free on-demand movies.  You can watch just about any Disney movie you want to watch from your room.  If you want a relaxing day at sea one day, close the door, crank the a/c, order room service, and watch movies all day….it's your vacation!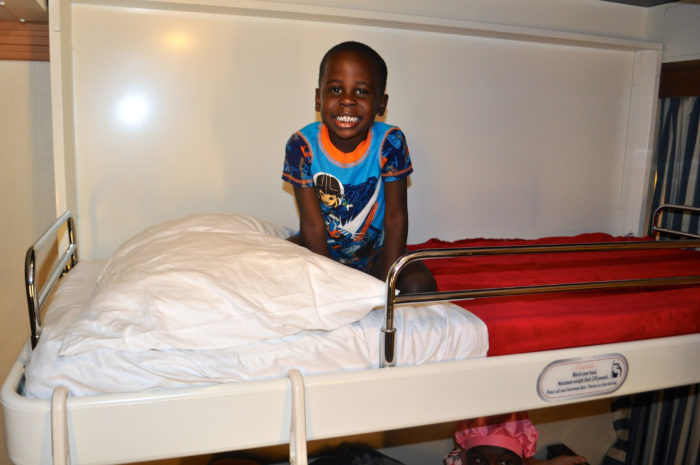 7.  Excursions & Special Meet & Greets – If you are sailing on your first Disney cruise, you'll be able to book excursions through Disney on their cruise website 75 days before your sail date.  I'd recommend booking as early as possible.  The more you cruise with Disney the earlier you get to book these things.  You can also book a few special meet and greets, such as the princesses and Frozen characters (usually).  If you are sailing on a 7-day cruise you can also book a VIP character breakfast for FREE.  All of these things have limited availability so be sure to book them as early as possible.  Excursions cost money, but the meet & greets are all FREE but are ticket only events.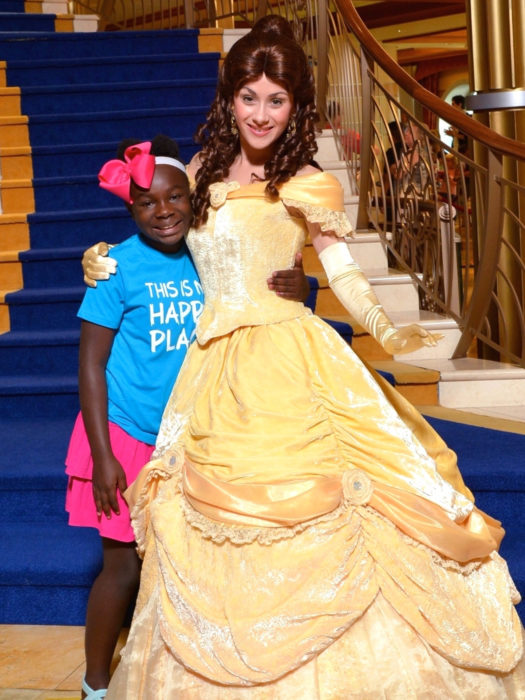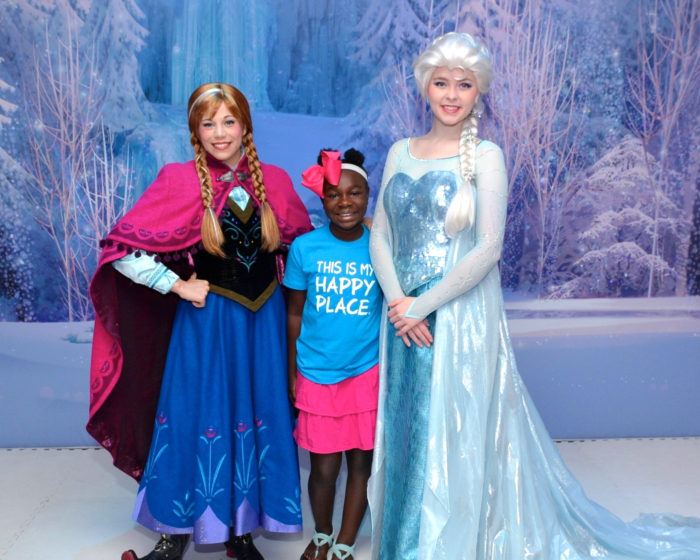 When booking excursions I always encourage people to look outside of the cruise line.  viator.com usually has great excursions for 50-75% the cost of the cruise lines.  You need to make sure your times match up.  Disney will post an itinerary their site with dates and times for each port.  Use that to see if you can find better/cheaper excursions.  I always make sure our excursions have us back to the dock at least an hour before 'all aboard' time just in case anything happens.  We save a ton of money doing this, and usually do much more fun things than the HUGE tours on cruises offer.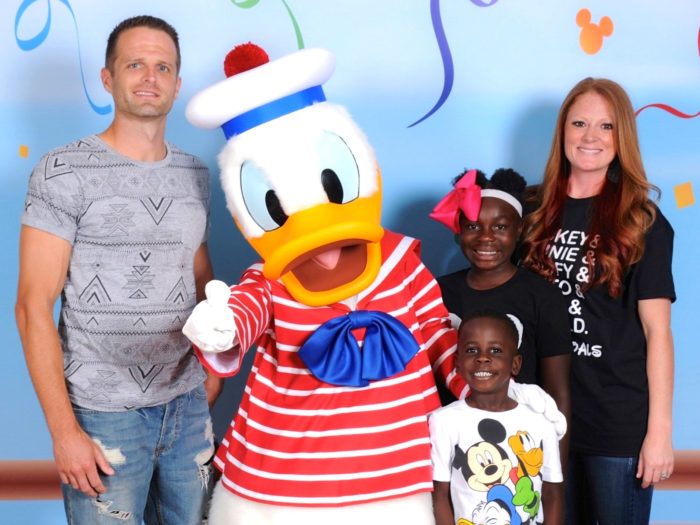 As a side note, my family of 4 can often times book a private charter with a snorkel boat where it's just us for almost the same price as cruise lines offer for large tours where you have to fight for a seat and get kicked by strangers' fins!
If you've never cruised with Disney, I promise you won't regret it.  Their prices are usually a little higher than the other cruise lines, but I can testify that it is because their entertainment, quality of ships, and food are all a few steps above the others.  Disney Cruises, like the parks, also allow you to pay your trip out.  If the cruise is within your budget, but you need a few months to save up, you can put your deposit down (refundable) and pay it off interest free.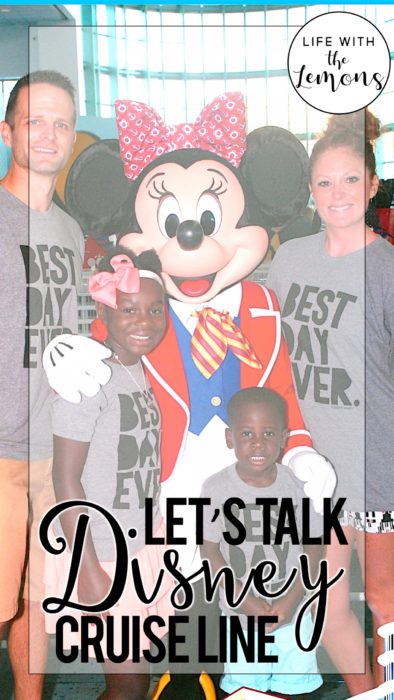 So, what are you waiting for???  Go book your cruise now!